Inner West Conveyancing Sydney is a division of D'Arcy Sloman Peacock Lawyers (DSP) who have been in Balmain for over thirty years. The current principles of DSP whilst providing a hands on very personal service to their clients have realised that with changing times many clients do not need or require that constant personal touch. Some clients do not need to meet many times in face to face conferences and prefer to keep in touch these days by email.
Flat fee $1495 + GST + Disbursements
Sale or Purchase
Flat fee $1495 + GST + Disbursements
* Conditions Apply.
Further, contrary to what a lot of solicitors and conveyancers will tell you the vast majority of conveyancing transactions are straight forward with only a handful that are or become complex.
With this in mind DSP Lawyers have set up Inner West Conveyancers Sydney. Inner West Conveyancers Sydney are for the simple, straight forward sale and purchase of property. As such it is reflected in our price structure. To that end, Inner West Conveyancers do not handle conveyances where the sales price is over two (2) million dollars, or, where either the purchaser or vendor are based or are overseas for the duration of the conveyance. Dear Vince and Kerry,
Thank you very much for handling the sale of our two properties so professionally. It made the transaction a lot less stressful knowing we were in your capable hands. We would not hesitate to recommend Inner West Conveyancers.
Kind regards, Linda and Paul, Birchgrove Thanks Vince for handling the sale of our property. A complicated sale that was made relatively easy. You certainly know your stuff 🙂 Vince and Kerry, thank you for you excellent assistance in my recent property purchase. All my queries were answered promptly and the advice I received was extremely valuable.
Suresh
The Big Difference
We are Solicitors
30 years in the business
Provide personal touch
Reasonably priced with fixed costs for the service
Even the most simple conveyance can turn complex so the big difference you have when you come to Inner West Conveyancers Sydney is if something happens and your conveyance no longer is a simple conveyance, the conveyancers at Inner West Conveyancers have the luxury of calling on the experience of Vince D'Arcy Chris Peacock at DSP Lawyers to take over the matter. Something that the low cost conveyancer cannot provide. This is your safeguard.
---
What is Conveyancing?
If you want to buy or sell a house, unit or vacant land you'll have to sign a contract. The legal work involved in preparing the sales contract, mortgage and other related documents, is called conveyancing. While you can do your own conveyancing, most people engage a licensed conveyancer or solicitor. This information explains what is involved with conveyancing.
Land and Property Information NSW is the main authority for NSW conveyancing laws. More information is available on the NSW Land and Property Information website.
Who can do conveyancing work?
Options for doing your conveyancing are:
· using a licensed conveyancer
· using a solicitor
· doing it yourself. (we strongly recommend against this option)
Before you start organising your conveyancing, it's important to do your homework first.
Using a conveyancer
In NSW, conveyancers must be licensed with NSW Fair Trading. Most conveyancers hold an unrestricted licence to do the full scope of conveyancing work for residential, commercial and rural property. Conveyancers are licensed to do legal work such as preparing documents, giving legal advice on contracts and explaining the implications. **However in the case of IEC the work is supervised by Solicitors not just conveyancers.
Using a solicitor
While conveyancers and solicitors are equally qualified to do conveyancing, solicitors can also give you legal advice about other matters (such as on the contract for sale and contract terms). Solicitors, like licensed conveyancers, must also have professional indemnity insurance for your protection.
Doing your own conveyancing
We are not discussing this as if you choose to take this option we do not want give any advice or seen to give any advice on this option except to quote the famous maxim below.
"A man who is his own lawyer has a fool for a client."
The conveyancing process (items marked with an * are not included in the fixed price charges of IWC)
Conveyancing can involve these steps:
· examining the contract for sale
· arranging building and pest inspections
· examining a strata inspection report (if the property is in a strata scheme)
· arranging finance if necessary *
· exchanging the contract of sale
· paying the deposit
· arranging payment of stamp duties
· preparing and examining the mortgage agreement *
· checking if there are outstanding arrears or land tax obligations
· checking if swimming pool compliance documentation is needed
· finding out if any government authority (eg. local council, Sydney Water, NSW Roads and Maritime Services) has a vested interest in the land or if any planned development could affect the property
· finding out any information that may not have been previously disclosed such as a fence dispute or illegal building work
· calculating adjustments for council and water rates for the property settlement
· overseeing the change of title with Land and Property Information NSW
· completing any final checks prior to settlement
· attending settlement.
Costs
As well as a legal service fee you will be charged for 'disbursements'. These can include:
· a title search
· certificate fees charged by authorities with responsibility for water, electricity, roads, schools etc.
· photocopying
· registering the mortgage
· registering the transfer.
Conveyancing costs other than legal fees and disbursements may include:
· building and pest inspections
· survey report
· establishment of mortgage
· home building insurance
· valuation fees
· mortgage insurance
· stamp duty and mortgage duty
· levies, if the property is in a strata or community scheme
· council and water rates.
Conveyancing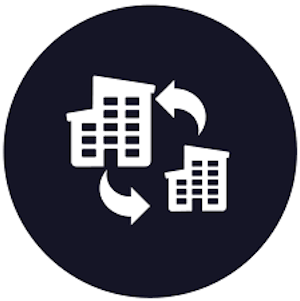 Rating
Service Provider
Service